---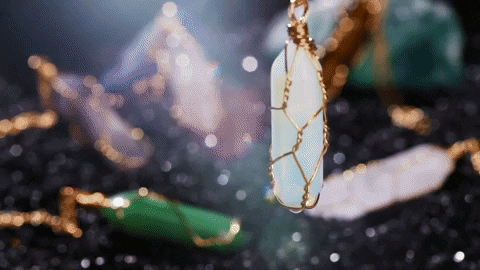 HEALING CRYSTAL NECKLACE
Healing crystals have healing effects, which can help you feel calm, relaxed, balanced and peaceful. They also help you to concentrate and keep your brain awake, lift spirits, and get rid of the dull feeling and dullness, letting you enjoy a happy life.

UNIQUE DESIGN
Gemstone pendants make fashionable, stylish and refined jewelry. Hexagonal crystal pendant necklaces wrapped with copper wire are safe and non-toxic, durable, smooth to the touch, and can be worn for a long time.

NATURAL STONE PENDANTS
All stones/crystals are chosen intuitively and not every two are the same.  Each stone offers its own uniqueness and beauty from its natural/raw form.