---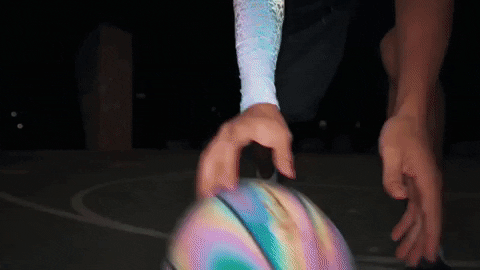 HOLOGRAPHIC TECHNOLOGY
This unique holographic reflective basketball with personalized and unique patterns will catch attention as it looks cool and gorgeous on the matter of stillness or spinning. It is an official NBA-sized basketball that appears holographic or glows and can be used on plastic pitches, concrete, indoor stadium, etc. 
PREMIUM MATERIAL
Made up of wear-resistant and soft reflective PU material, the rubber bladder with nylon windings makes the rainbow basketball bounce steadily. It is very durable and is not easy to explode or leak.
GOOD FOR INDOOR OR NIGHT TRAINING
The holographic ball is made with patented holographic reflective leather and is a complete breakthrough in sporting goods technology, revolutionizing the way basketball is played.